Congratulations to Sally Robinson on Becoming the 2021 Kennedy Prize Winner with her artwork "Bruce Squared"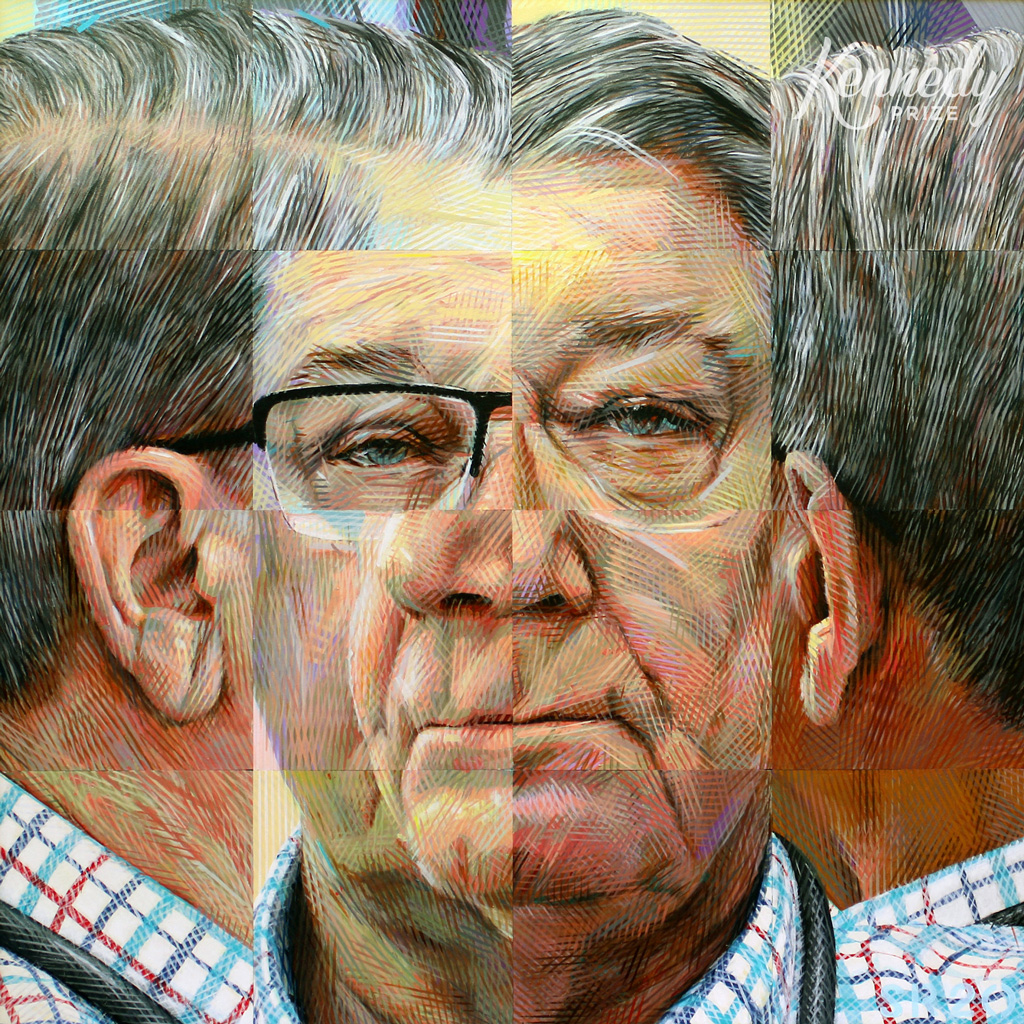 Winning portrait celebrates unconventional beautyA beautiful face is an amalgam of features assessed through filters of familiarity and emotional connection. 6 views of my husband's face are opened out and superimposed on a grid of square tiles, to show his entire face at once. In his seventies, Bruce is not traditionally beautiful, but he is beautiful to me!
Acrylic on wood panel
2021 Kennedy Prize Finalists
CONGRATULATIONS!
Renata Bruynzeel
Wendy Sharpe
Ross Morgan
Kevan Rigby
Yvonne East
Janne Kearney
Rosemary White
Marcus Callum
Pilar De la Torre
Mark Tippett
Jaq Grantford
Rebecca Pierce
Otto Schmidinger
Isabelle Chouinard
Cathryn McEwen
Michelle Henry
Cathy Yarwood – Mahy
Chelsea Gustafsson
Darlene Lavett
Elizabeth Barden
Joshua Baldwin
Elena Budden
Nunzio Miano
Trudi Harley
Paula Jenkins
Liz Gridley
Ben Ryan
Esther Cleland
Dianne O'Neile
Marcel Desbiens
Kai Hagberg
Robert Gear
Belinda Lucas
Sid Pattni
Sarah Anthony
Liza Merkalova
Tom Hermann
Sally Robinson
Leah Newman
Sarah Park
Vince Vozzo
John Martin
Janelle Hatherly
Alison Mitchell
Rochelle Maree
Angela Walker
Fiona Kent
Jeremy Ham
Belinda Sims
Judy Banks
$25,000
2021 Kennedy Prize
Entries Close:
2021 Entries are closed.